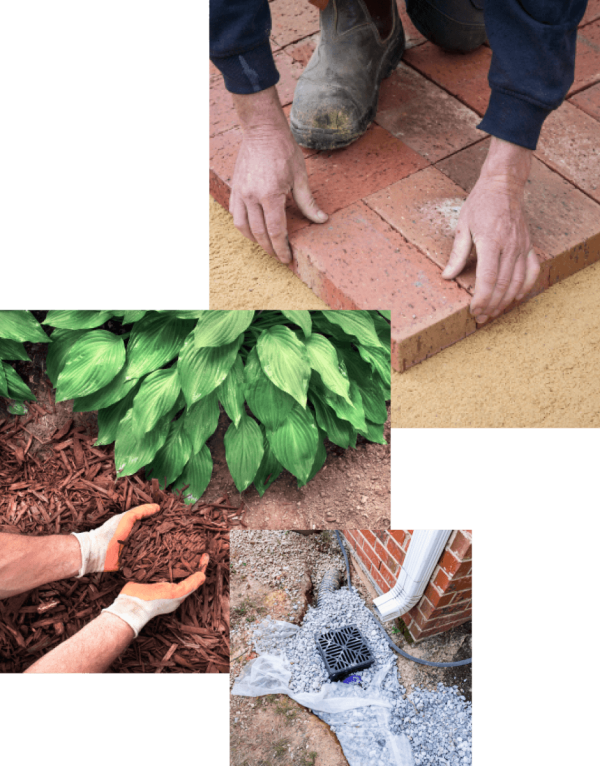 Do you have a portfolio of front yard landscaping ideas, but find yourself confused about how to work around your driveway? Or are you at a loss for how to fix your backyard after a snowstorm did away with your favourite tree and your gazebo in one fell swoop? Landscaping projects can range in scope and complexity from mowing a lawn to installing an ornamental flower garden with a koi pond as its centrepiece. Your desired improvements may require the involvement of skilled masonry contractors, carpenters, or electricians.
How to plan outdoor projects with a landscape contractor and designer
When you look out the window, you want to see a peaceful landscape that complements the aesthetic of your home. If you're looking to give your backyard's design a beauty boost, brighten up your driveway, or plant a front yard garden, enlist the help of a professional landscape designer. These qualified, certified landscaping contractors can provide a blueprint for how to make a beautiful backyard garden. Jump start your journey to landscaping success by following these three simple steps Plan ahead
Think through the vision for your outdoor space and how you'd like to use it. Then use this guide to get a better understanding of what's involved in a landscaping project. Define a realistic budget
Develop a budget that stays within your means while allowing you to realize your garden ideas to their full potential. Scroll down to get a sense of average prices for common landscaping projects. Compare several contractors
Find a local landscaper who fits your budget and your garden ideas by submitting your project to Smart Reno. If you're looking for landscape design help, talk to landscaping companies that also offer the services of a landscape architect.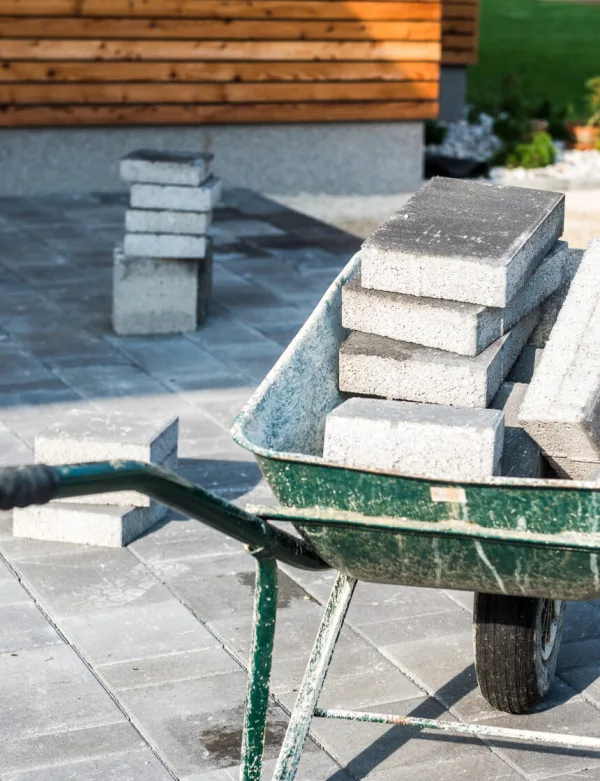 More and more homeowners in Toronto are choosing Capable Group as their trusted home renovation contractors because they recognize the extensive experience we bring to the table. When it comes to home improvement, there is simple no better choice.
To bring your home renovation vision to life, you need a renowned renovation contractor with a track record of excellent results. To us, renovation is more than just reconstructing an area of your home, it's about blending creativity, impeccable design and handiwork and choice materials to achieve your dream. Our team of highly-skilled contractors is known for outstanding work, and we are proud to be industry leaders when it comes to innovation, design and construction. 
Ready To Start New Project?
Capable Group takes pride in delivering home renovation work that clients relate to and love.
Basic maintenance work like mowing and seasonal mulching will cost less than employing a landscape designer or architect to develop and implement a plan for realizing more extensive landscape ideas. Generally, your price will depend on the average cost per hour of landscaping services, the square feet of exterior area, and the type of project. A landscape designer will often charge by the hour for their services. No matter the nature of your project, ensure you compare quotes from landscaping companies to be certain you're getting a fair price.
What is included in home renovation costs?
The cost of a home renovation project depends on a number of factors which include the scope of the project, the current condition of the home, the cost of supplies and labour and the cost for acquiring the necessary permits. We also recommend that you set aside money in your budget for any unexpected expenses. This is because there may be some unforeseen issues that arise during construction that will need to be addressed.
What is an average renovation cost?
Depending on the size and type of the room you are renovating, your renovation cost will vary. On average, a complete home renovation in Toronto can cost anywhere from $19,000-$74,000. How much you spend will depend on the scope of the project, the size of the home and the quality of the materials used. An entire home renovation will cost an average of $15-$60 per square foot. Kitchen and bathroom remodelling costs on average are $100-$250 per square foot.
Does a renovation add value to my house?
Yes. Home renovation in Toronto is a thriving business. Renovating your home is considered an investment and upgrading your home can add significant value to your home. This is particularly important if you decide to sell your home in the future.
Get Started On Your Dream Home Renovation