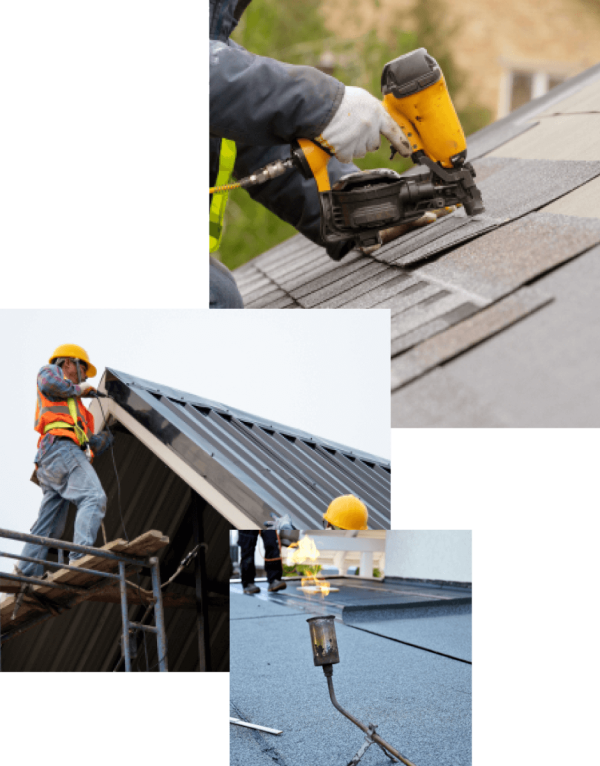 With the dizzying array of roof styles available, choosing between roof design types can be the most challenging aspect of your roof renovation. You will want to strike a balance between expressing your taste in exterior decoration, keeping your house warm and watertight, and sticking to your budget. Start by matching common roofing materials used in Canada to your current renovation needs. The most common roofing materials include asphalt shingles, wood and cedar shakes, metal, and green roofs.
How to start planning a roof renovation
It's hard to find something more irritating and anxiety-provoking than a leaky roof. Catching the drips in a bucket isn't the answer. Instead, talk to a professional roof contractor about repair or replacement before water damage sets in. Roof renovations can be pricey, but having a well-insulated, watertight home is well worth the expense. Get started with these three simple steps Get a roof inspection
There are some obvious warning signs, like roof leaks or patches of missing shingles, that indicate the need for a roof replacement. Other problems may be more subtle. When you are unsure if the moss growth on your roof means you need a roof replacement or a roof cleaner, it's a good idea to book a roof inspection. Define a realistic budget
Using the Smart Reno cost estimator tool, outline the details of your roof renovation and get an estimate for roofing costs in your area. Use this estimate to help plan your budget for the project ahead. Compare roof quotes
Submit your roofing project with Smart Reno and we'll connect you with roofer in your area. Decide on a roofer after carefully comparing your quotes. Consider not only price, but customer testimonials and years of experience when making your selection.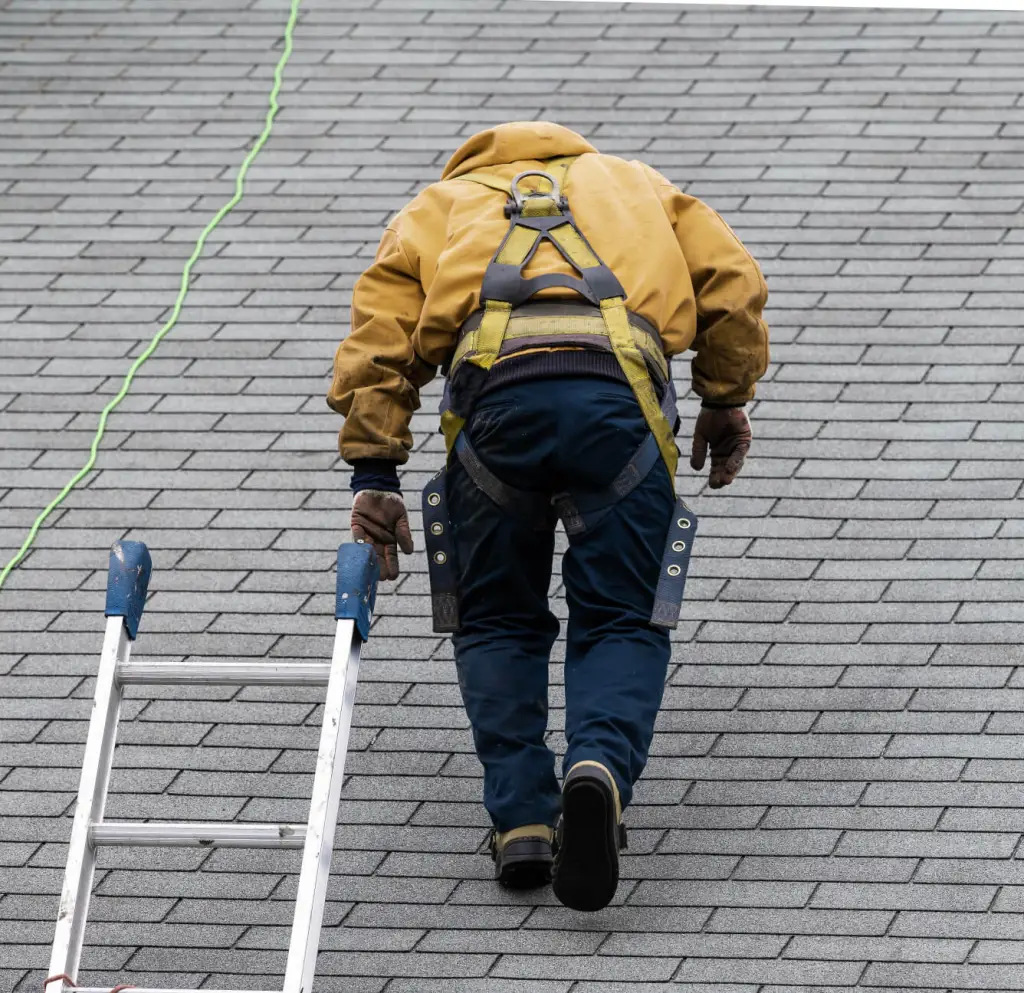 More and more homeowners in Toronto are choosing Capable Group as their trusted home renovation contractors because they recognize the extensive experience we bring to the table. When it comes to home improvement, there is simple no better choice.
To bring your home renovation vision to life, you need a renowned renovation contractor with a track record of excellent results. To us, renovation is more than just reconstructing an area of your home, it's about blending creativity, impeccable design and handiwork and choice materials to achieve your dream. Our team of highly-skilled contractors is known for outstanding work, and we are proud to be industry leaders when it comes to innovation, design and construction. 
Ready To Start New Project?
Capable Group takes pride in delivering home renovation work that clients relate to and love.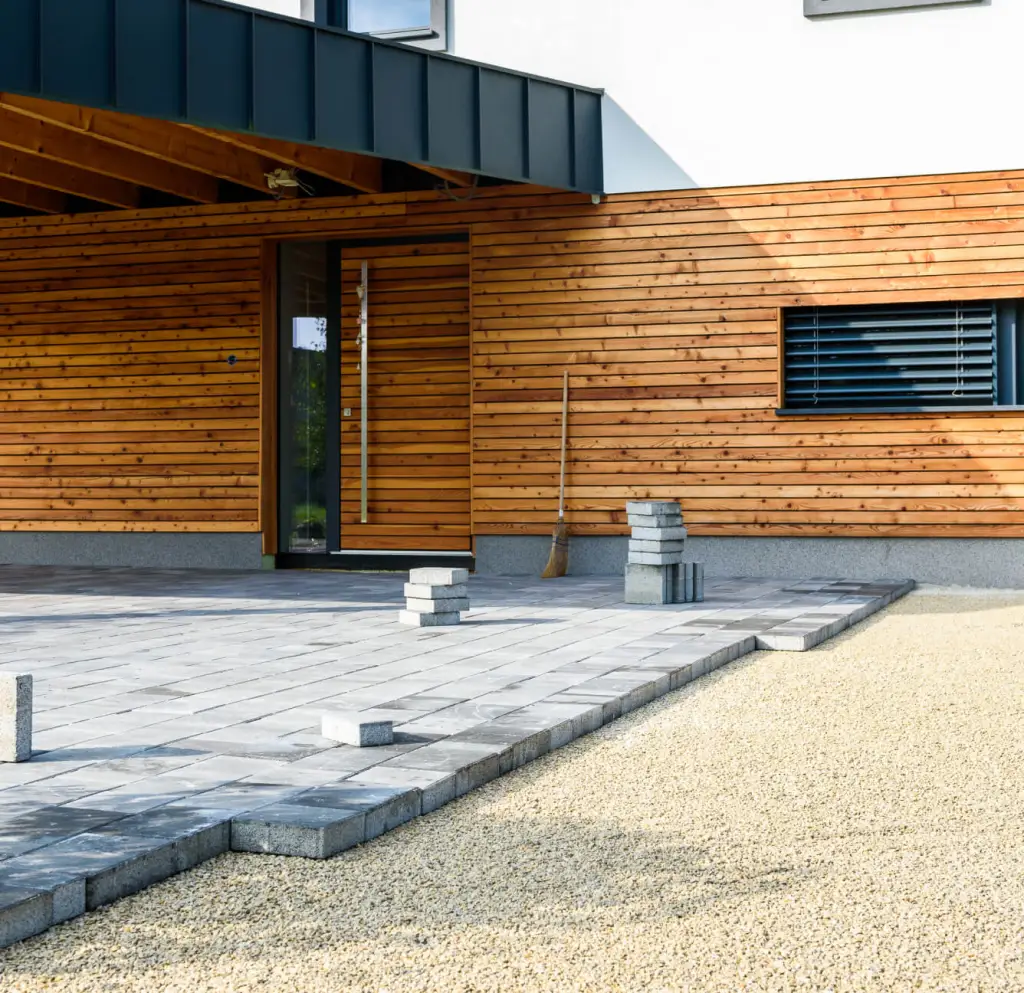 How much does it cost to renovate a roof?
The cost of a roof renovation depends on the size of your roof, your location, and the roofing materials used, along with other factors determined by your unique needs and circumstances. For instance, steeply sloping roofs pose safety hazards that require more skill and knowledge to navigate than gently sloping roofs. The presence of several chimneys or roof sculptures can also drive up the price, as labourers will have to work around these structures.
Roofing quotes will reflect the time, materials, labour, and expertise required to complete your renovations. Make sure that you detail any special properties of your roof when negotiating with a roof contractor. And remember: if the quote seems too high for the job, ask another professional for an estimate. Always compare roof quotes carefully before settling on the final price.
What is included in home renovation costs?
The cost of a home renovation project depends on a number of factors which include the scope of the project, the current condition of the home, the cost of supplies and labour and the cost for acquiring the necessary permits. We also recommend that you set aside money in your budget for any unexpected expenses. This is because there may be some unforeseen issues that arise during construction that will need to be addressed.
What is an average renovation cost?
Depending on the size and type of the room you are renovating, your renovation cost will vary. On average, a complete home renovation in Toronto can cost anywhere from $19,000-$74,000. How much you spend will depend on the scope of the project, the size of the home and the quality of the materials used. An entire home renovation will cost an average of $15-$60 per square foot. Kitchen and bathroom remodelling costs on average are $100-$250 per square foot.
Does a renovation add value to my house?
Yes. Home renovation in Toronto is a thriving business. Renovating your home is considered an investment and upgrading your home can add significant value to your home. This is particularly important if you decide to sell your home in the future.
Get Started On Your Dream Home Renovation